Het is een dunne lijn tussen goudprijs manipulatie en interventie......
Intro:
All markets are manipulated! However how do you define the line between manipulation (bad?) and intervention (acceptable?) - particularly with respect to the gold and silver markets?
Volledige analyse:
Writing in his latest comprehensive treatise on gold and the gold market, Erste Bank's Ronald Peter Stoeferle comments that it is a fine line between intervention (usually a governmental/political interference) and manipulation (negative connotation in terms of "exerting influence").

This, in our view, is a very apposite comment on the situation as applied to the global gold and silver markets. There are so many hugely interested parties in precious metals price movements - from both financial, and political ends that it would actually be remarkable if there was no manipulation or intervention of the gold and silver markets in particular - indeed many of the manipulators, or interventionists, would just not see it as such but as a normal part of their day-to-day business.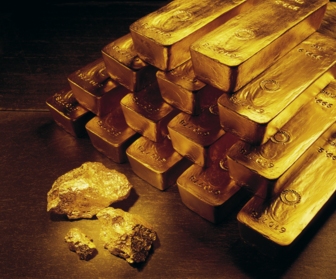 The world is at last becoming aware that everything is almost certainly manipulated in some way or another - particularly by governments and the major financial institutions, who have the political and financial clout to carry this out, to meet their own agendas. But what is acceptable manipulation and what is not?
As Stoeferle points out there have been numerous official and legitimised interventions by central banks in bond rates (recent examples include: Operation Twist, Quantitative Easing) and currencies (Swiss franc, Japanese yen). Both the quantity and the price of money are managed, i.e. controlled. The oil price is subject to interventions (OPEC cartel, release of strategic reserves), as are the food prices (subsidies). The LIBOR manipulation scandal is yet another example of the pervasive influence of unregulated big bank policy ultimately affecting interest rates paid by the man-in-the-street. These are almost certainly just the tip of the iceberg if one takes into account the self-interests of governments and the major institutions all around the world. Political 'spin' is designed to influence public opinion, as is advertising. What is this if not attempted manipulation? Manipulation is definitely mainstream!
Former U.S.
Fed
Board of Governors member, Kevin Warsh has recently confirmed government involvement in market manipulation, notes Stoeferle: Warsh is quoted as saying "Now that I am out of government, I can tell you what I really believe... Central banks are now so heavily influencing asset prices that investors are unable to ascertain market values... This influence is especially evident with the Fed's purchase of government bonds, which has made it impossible for investors to use bond prices to learn anything about markets."
But it doesn't end here - manipulation is an inherent part of the Capitalist system. Cartels, trade associations etc. all get together to try to control prices in their favour. Intervention is a tool of all governments of all hues (think massaged government statistics) and, as Stoeferle again points out in his note on likely government intervention in the gold markets "Seeing as a strong gold price signals a decline in trust in the financial and monetary system, we believe that it would be naïve to think that gold is exempt from interventions." However, according to
Dow
theory", he notes, "the primary trend cannot be manipulated, because the inherent market forces are simply too strong."
Even taking into account
Dow
Theory, whereas the long term trend perhaps cannot be manipulated, short term movements can be, and almost certainly are. To an extent gold's inexorable rise over the past 12 years, which causes some to doubt any manipulation of the gold market, is a prime example. While manipulation may influence markets short term, long term market forces suggest they will tend to find their true level regardless.
By Lawrence Williams