Zeldzame aarde
Intro:
Een rondje nieuws over zeldzame aarde verzameld door Smart Planet
Volledige analyse:
1.) Toshiba develops engine that doesn't require China's rare earths.
Japanese technology manufacturing giant Toshiba Corp. has announced the development of a motor that completely avoids rare earth minerals from China.

2.) China potentially closing an important rare earth deal with North Korea.
Recent developments on the Korean Peninsula indicate that the Peoples Republic of China may be further consolidating their control of the global supply of rare earth elements.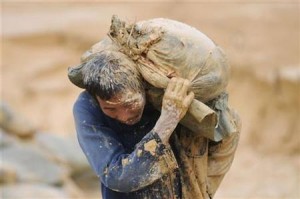 3.) Molycorp to challenge China with production boost.
Molycorp, the U.S. company that earlier this year restarted its rare earth mine at Mountain Pass, California, has put more skin in the game with a plan to dramatically scale up output, according to recent media reports from China.

4.) China launches rare earth trading platform.
China Wednesday launched a trading platform for rare earth metals as part of its efforts to regulate the sector and strengthen its pricing power for the resources.

5.) For Buckyballs toys, child safety is a growing issue.
Buckyballs are made from rare-earth elements, which makes them much more powerful than most magnets — and potentially more dangerous when ingested.

bron: Smart Planet