Toename Chinese export zeldzame aardmetalen........
Intro:
China heeft aangekondigd dat zij de export van zeldzame aardmetalen voor de eerste keer in 3 jaar tijd zal verhogen......
Volledige analyse:
Amidst alleged rampant REE smuggling, falling foreign demand and a WTO confrontation with major trading partners, China's Ministry of Commerce upped rare earths exports by 2.7% this year.

China announced Wednesday that it will increase its export quota for rare earths by 2.7%, the first increase since 2009, bringing the full year 2012 total to 30,996 tonnes.

However, some consider the quota increase to be largely symbolic as the overseas rare earths market contracted and exports have fallen sharply. In 2011 actual REE exports were 18,600 tonnes, only 61% of the quota.


A Ministry of Commerce statement issued Wednesday said the second batch of rare earth export quotas for this year is 9,770 metric tons of which 8,537 metric tons are light rare earths and 1,233 metric tons are medium and heavy rare earths.
China Daily reported that quotas were given to 24 companies with China's largest producer, Baotou Steel Rare-Earth Hi-tech Co given the largest amount of 2,469 metric tons for light rare earths and 196 metric tons for medium and heavy rare earths. Xi'an Xijun New Materials, a private company, is on China's qualified exporter list for the first time.
Exports of rare earth minerals and metals in the first seven months of this year fell 36.7% to 21,729 metric tons, according to the China Customs Statistics Center. Smuggling is considered the major reason for the decline in exports, in addition to rising rare earths prices, emerging foreign producers and foreign consumers' adequate stockpiles, said Ma Rongzhang, secretary of the China Rare Earth Industry Association.
Chen Zhanheng, vice-secretary-general of the association, said China's adoption of rare earths tariffs has increased the cost of using rare earths about 20% higher outside of China, China Daily reported. Chen said quotas and tariffs could be cancelled if policies were in place to ensure the market is not affected. He added that the cancellation of the quota system could lead to a substantial global REE price drop and hurt the development of new plants outside of the country.
"China satisfying 90% of global demand is a very heavy task," he told China Daily. He suggested raising the resource tax in China to maintain a stable price range, as well as encouraging suppliers from other countries to add new production.
Liu Yinan, vice chairman of the China Chamber of Commerce of Metals, Minerals & Chemicals, Importers & Exporters, said Chinese companies should be encouraged to boost their imports of rare earths, China Daily reported. China is the world's largest producer and consumer of rare earths. However, it only hosts 23% of global reserves, while accounting for more than 90% of the world's rare earth supplies.
Last year China imported about 5,000 metric tons of rare earths, Chen observed. Mark Smith, CEO of U.S. REE producer Molycorp, thinks China will become a net importer of heavy rare earths by 2014 or 2015. Frontier Rare Earths of South Africa, a heavy rare earths producer, has set up an office in Shanghai to increase exports to China, Chen told China Daily.
In an analysis published Wednesday, Dundee Capital Markets noted that China's annual export quota has been declining over the past five years (with a large cut on 2010)-"causing REE prices to substantially rise due to their perceived scarcity (though have come off as of late as new producers are anticipated to come online over the next year)." This includes resumption of production at Molycorp's Mountain Pass operation near Las Vegas, and production from Australia's Lynas Corp's Mount Weld facility.
Du Shuaibing, an analyst with the BAIINFO.COM raw materials intelligence website for China, has suggested that due to rampant smuggling, imports of rare earths by foreign nations were in fact 1.2 times greater than the official export figures provided by the General Administration of Customs.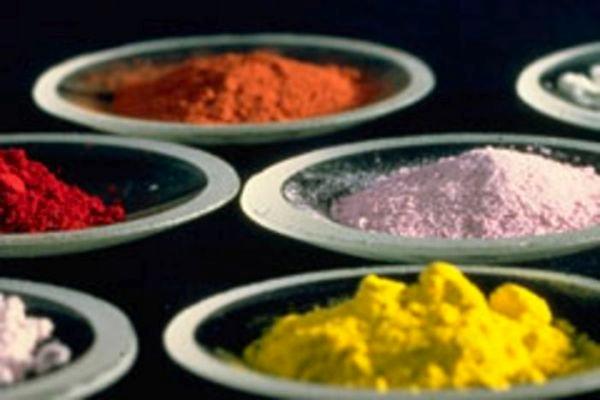 "Some people from Ganzhou told me the heavy rare earths from their mines can supply China for at least 30 years. Why bother buying from foreign miners where the price could be higher," he said.
Some analysts attribute China's decision to increase rare earth exports stems from a complaint filed with the World Trade Organization by the European Union, the United States and Japan in June asking the WTO to resolve a long dispute over China's export restrictions and tariffs on rare earths.
The EU, US and Japan claim China is unfairly slashing exports of rare earths to benefit its own industries.
Frank Tang, an analyst with North Square Blue Oak, suggests Beijing may be re-examining the usefulness of its rare earth exports quota and has called on industry experts for discussions on removing the cap, The Australian reported.
By Dorothy Kosich