Goud zweeft rond hoogste koers sinds februari.......
Intro:
The metal traded steady early Thursday as investors look to China to make the next move to provide stimulus to boost its slowing economy.
Volledige analyse:
Gold steadied near its highest level since February on Thursday, as investors paused after lifting prices by nearly 10 percent so far this month following moves by central banks from the United States to Japan to spur growth in their economies.

The bond purchases by these central banks fueled a rush for bullion as investors braced for higher inflation, and expectations are high more countries may follow which should keep gold's uptrend intact.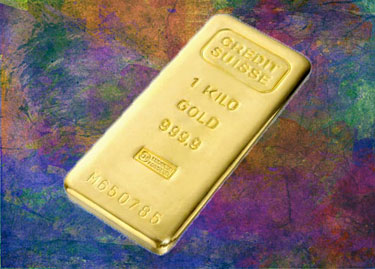 FUNDAMENTALS
* Spot gold was little changed at $1,770.14 an ounce by 0036 GMT, just off a session high of $1,771.19. The precious metal peaked at $1,779.10 on Wednesday, its highest since Feb. 29.
* U.S. gold
futures
for December delivery were similarly steady at $1,772.90.
* Pressure is building on China to make the next move to provide stimulus to boost its slowing economy. A further contraction in its vast manufacturing sector could finally trigger action from Beijing.
* A preliminary estimate from HSBC on the state of China's factory activity is due out this morning. The HSBC Purchasing Managers' Index for China stood at 47.6 in August, the lowest level since March 2009.
* South African police fired tear gas and rubber bullets on Wednesday to disperse protesters near a mine run by the world's biggest platinum producer Anglo American Platinum, as unrest spread after strikers at rival Lonmin won big pay rises.
* Canadian miner B2Gold Corp will buy CGA Mining Ltd for C$1.1 billion ($1.13 billion) to gain access to one of the largest gold mines in the Philippines.
* Another Canadian miner Goldcorp, one of the world's largest gold producers, is considering teaming up with Mexico's Fresnillo to develop a new precious metals venture in the central Mexican state of Zacatecas.
MARKET NEWS
* The yen held gains in Asia after staging a surprise bounce as an initial selloff in reaction to the Bank of Japan's policy easing fizzled, while upbeat growth data gave the New Zealand currency a shot in the arm.
* Asian shares fell as investors awaited manufacturing data from China later in the session for clues about whether Beijing would be prompted to take more stimulus action in the world's second-biggest economy.
COMEX gold and silver contracts show the most active months
By Manolo Serapio Jr