Goudprijs omlaag door lagere werkloosheid VS........
Intro:
Gold lost more than half a percent on Monday, on course for its sharpest one-day loss in three weeks as a surprisingly upbeat U.S. job market report dented the precious metal's appeal as a hedge against inflation.
Volledige analyse:
The U.S. unemployment rate unexpectedly dropped to a near four-year low of 7.8 percent in September, raising some doubts on whether the stimulus measures put in place by the Federal Reserve to boost the labor market would last as long as initially thought.

Rampant cash printing as a result of easy monetary policy drives investors to bullion to hedge risks arising from an increased inflation outlook. Gold jumped nearly 5 percent last month, during which the Fed and European Central Bank each announced aggressive easing measures.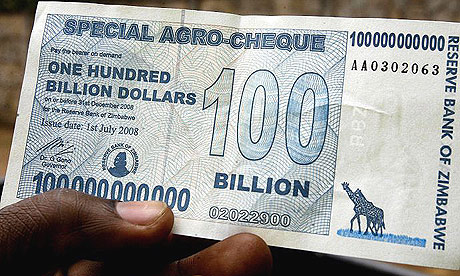 "The good non-farm payrolls number raises doubts on whether QE3 will sustain and puts pressure on gold in the short term," said Li Ning, an analyst at Shanghai CIFCO Futures, referring to the latest round of quantitative easing by the Fed.
Spot gold dropped 0.6 percent to $1,769.26 an ounce by 0624 GMT, moving further away from the key $1,800 level that was last broken above in November 2011. Gold was headed for its biggest daily loss since September 17.
U.S. gold fell half a percent to $1,771.50.
Technical indicators suggest spot gold could drop to $1,757 per ounce during the day, Reuters market analyst Wang Tao said.
A stronger
dollar
also weighed on prices. The
dollar
index .DXY inched up, away from a two-week low hit in the previous session, encouraged by the strong employment data and concerns about the festering euro zone debt crisis.
"Gold is tracking the currency moves," said a Shanghai-based trader. "Sentiment in gold has weakened and we aren't likely to see a stellar rally in the short run."
But investors' confidence in gold appeared unfazed.
Holdings of gold-backed exchange-traded funds stood unchanged at a historical high of 74.696 million ounces by Friday.
Speculators raised their net length in U.S. gold
futures
and options to 195,647 contracts in the week ended October 2, it highest in more than seven months.
"Though gold may face pressure and could retrace a bit in the short term, the medium to long-term outlook is still bullish," said Li of Shanghai CIFCO.
"The continuous safe-haven demand, as well as lack of confidence in paper currency, will probably push gold to a new high later this quarter or in the first quarter next year."
Cash gold hit a record high of $1,920.30 last September.
Among other precious metals, spot silver fell as much as 2.2 percent to $33.72 an ounce, before recovering slightly to $33.89.
Spot platinum lost 1.5 percent to $1,678, headed for its biggest daily fall in two weeks. Spot palladium fell 1.2 percent to $648, on course for a second day of loss.
But losses in platinum were kept in check as a labor strife in South Africa's mining sector escalated with the world's top platinum producer Anglo American Platinum firing 12,000 wildcat strikers. A trade union leader was shot dead near a mine run by platinum producer Lonmin.
By Rujun Shen